The SCiftS/SCC Golf and Tennis Tournament
June 6, 2016
Join us for an exciting day of golf, or Tennis and play as doubles.
Click here for more information!
2016 IFT Annual Meeting and Expo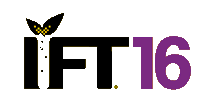 DATE:
July 16 - 19, 2016

Location:
McCormick Place
South Chicago, IL USA

This is the only annual event that brings together the brightest minds and the most respected food professionals from around the world - in industry, government, and academia - for knowledge exchange, networking, and problem solving.
From trendsetters in product development to senior level executives from the world`s top food companies to department heads from leading universities, you`ll find the people you want to meet at IFT16.
UPCOMING EVENTS
June 6, 2016
Golf Tennis Tournament
Meadowlark Golf Course
Huntington Beach<
July 16-19
IFT AMFE
Chicago
IL
September 21, 2016
Dinner Meeting
TBD
TBD
THANK YOU to our Advertisers
Southern California Institute of Food Technologists Section | P.O. Box 3724, Orange, CA 92857 | 714.282.0919
www.scifts.net | scifts@pacbell.net