UC Davis Education Series at Natural Products Expo
March 7, 2023
1:00 pm - 4:00 pm
Marriott, Grand Ballroom F
Anaheim, CA
The Southern California Institute of Food Technologists, in partnership with UC Davis, presents the UC Davis Education Track at the Natural Products Expo West. This informative symposium focuses on utilizing waste streams from the California agricultural and food industries to capture nutritionally important bioactives. The track will be offered on Tuesday, March 7, from 1:00 p.m. to 4:00 p.m. at the Anaheim Convention Center Marriott.

As a SCIFTS member, the first 50 members who register will be eligible for free attendance to this track ONLY. Since space is limited, please do not register for this track if you are unable to attend. It is important that all registered individuals from SCIFTS attend the session.
Nutrition of the Future from Current Waste Streams
Fifty years ago, dairies were pouring whey left from cheese manufacture down the drain, waste that was a problem to dispose of and concern that valuable proteins and other nutrients were being lost. Industry and academia made a concerted effort to find a way to harvest the lost potential of this waste stream. Reverse osmosis technology enabled efficient removal of water and the concentration of whey proteins, creating a global whey protein business valued at over $23 billion in 2021.

What is being tossed away today that may have significant value? Couple this with the need to dispose of the waste from agro-industrial activities. As a land grant college, the University of California at Davis addresses problems and finds opportunities in California industries. Speakers at this symposium address specific opportunities still remaining in whey from the dairy industry and valuable nutrients that can be harvested from what is left after harvesting almonds, pomegranates, and elderberries.

Technical directors and business leaders will want to attend this symposium to learn about valuable nutrients available in what is considered waste and the work underway to identify ways to harvest these nutrients.
SPEAKERS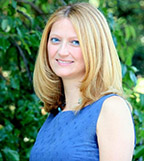 DANIELA BARILE
Professor and Chemist, Food Science and Technology Department
University of California Davis
ABSTRACT
Diet plays a crucial role in the prevention of chronic diseases. The current health crisis, with skyrocketing increases in diabetes, metabolic syndrome and inflammatory conditions, highlights the need for precision nutrition. Whey proteins have been at the center of innovations in nutrition with products spanning all ages, from infant formula to specialized supplements for athletes to products for the elderly. At the same time, sustainability and environmental stewardship remain a significant challenge for the dairy industry. A facet of this challenge is the need to find value in waste streams. Whey protein phospholipid concentrate (WPPC) is a coproduct of whey protein isolate from the microfiltration of whey protein concentrate and is currently underutilized by the dairy industry. Professor Barilesís research provides a detailed characterization of WPPC, functionality, and bioactivity. Glycosylated proteins in WPPC were found to be a good growth substrate for select bifidobacteria strains. Overall, this work indicates that readily available WPPC may serve as a source of functional compounds to improve human health and support beneficial gut microflora.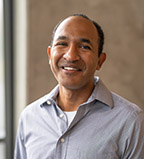 AMEER TAHA, PH.D.
Professor, Food Science and Technology
University of California Davis
ABSTRACT
Milk phospholipid extracts have been shown to improve cognitive performance in rodents and humans. However, the bioactivity and potential cognitive-enhancing effects of whey protein phospholipid concentrate (WPPC), a phospholipid-rich coproduct of milk whey protein processing, has not previously been investigated. Professor Tahaís research investigates whether WPPC reverses deficits in cognition and neurotransmission induced by a high-fat diet using a rodent model. WPPC at 1.6% and 10% prevented cognitive deficits induced by a high-fat diet after 4 months of supplementation. No effects were seen at 2 months. An enhanced evoked response, suggestive of increased connectivity between the entorhinal cortex and hippocampus, was associated with better memory in rats on the high-fat diet supplemented with WPPC. The results indicate that WPPC, a source of bioactive phospholipids, prevents cognitive impairments induced by a high-fat diet, by modifying neuro-signaling processes within the entorhinal cortex-hippocampus circuitry.




ALYSON E. MITCHELL, PH.D.
Professor and Food Chemist, Food Science and Technology
University of California Davis
ABSTRACT
California has an abundance of almond hulls and pomegranate peels from the stateís agricultural industry. These waste products contain phenolic compounds with value to the food and nutrition industries, but how to separate them efficiently?

Natural deep eutectic solvents (NADES) are a new generation of solvents with low volatility, negligible toxicity, and a wide polarity range. These characteristics allow their use as green and energy efficient solvents for the extraction of bioactive phenolic compounds from agro-industrial wastes. In this presentation Dr. Mitchell will compare the extraction efficiency of phenolics from almond hulls, pomegranate peels, and elderberry pomace using these solvents.