May Hybrid Zoom and In-Person Dinner Meeting
DATE:
May 19, 2021

Location:
Holiday Inn Buena Park
7000 Beach Blvd.
Buena Park, CA 90620
Directions
Time:
4:30 p.m. - Executive Meeting
5:30 p.m. - Social Time
6:00 p.m. - Dinner Hour

Speaker:
James R. Coughlin, PhD, CFS

Topic:
SCiftS Distinguished Achievement Awardee
The SCIFTS Distinguished Achievement Award honors an individual who has provided continuing and meritorious service to the food science and technology industry, particularly in the southwest United States.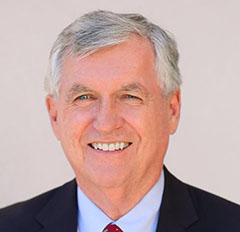 Turning Toxicants into Nutrients: A Food Toxicologist's Journey
James R. Coughlin's food science journey populates today's headlines with fantastic tales of carcinogens from meats, processed coffee with health benefits, and Prop 65 litigation over furans and acrylamide. His expertise as a 49-year explorer in food toxicology, diet and health has earned him world recognition. His scientific, regulatory, legal, and media battles demand skillful communications and direct messaging about the trade-offs of our processed food industry. Dr. Coughlin zealously assures consumers, the media and legislators that processed food is not all good or all bad. Rather, he has sought to transform several "Toxicants into Nutrients!" for balanced, healthful access to processed foods in our diets.

Join SCIFTS as we honor Dr. Coughlin for his passionate food science contributions in toxicology, health and regulations with the 2021 Distinguished Achievement Award.
Click here to make your reservation for Zoom or to pay at the door.
Dinner Meeting Prices:
Member with Reservation: $40.00
Emeritus Member with Reservation: $25.00
Student Member with Reservation: $25.00
*$5.00 Discount with Cash/Check Payment at Door
No family should go hungry especially during these trying times.
Help the OC Food Bank help those in need in our community.
Your donation will make a difference for struggling families.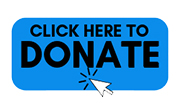 UPCOMING EVENTS
May 19, 2021
Hybrid Zoom In-person Meeting
Holiday Inn, Buena Park
July 18-21, 2021
IFT AMFE

August 23, 2021
SCIFTS Suppliers Expo
Anaheim Convention Center Marriott
THANK YOU to our Advertisers
Southern California Institute of Food Technologists Section | P.O. Box 3724, Orange, CA 92857 | 714.282.0919
www.scifts.net | scifts@pacbell.net