January Dinner Meeting
Please Note:
DUE TO THE OMICRON, THIS MEETING WILL BE HELD VIA ZOOM ONLY
DATE:
January 19, 2022

Time:
4:30 p.m. - Executive Meeting
6:00 p.m. - Speaker

Speaker:
Jodie Watson
President
Supreme Organization
Topic
Post-Pandemic Workplace Productivity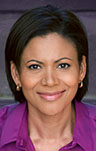 JODIE WATSON
It's not uncommon for employees of any organization to struggle with the workload demands of the job. However, remote working during the recent pandemic highlighted and accelerated the already existing, as well as new, challenges of digital work collaboration and virtual communication. As we emerge from this extended period of remote working, it's important to assess the lessons learned and set ourselves up for success in order to adjust to a productive post-pandemic work life.

This presentation will cover three essential areas of workplace productivity: email management, task management, and electronic file management. Each of these areas need to work well independently and rely on the efficiency of the others to support manageability of our workload.

BIO

Jodie Watson is the President of Supreme Organization, a professional organizing company she started in 2005 to help people who have trouble managing the excess demands of work, life, home, and family. Jodie uses practical, actionable organizing strategies and develops innovative, customized solutions to maximize space, time, and energy to help her clients reach their goals of greater organization and manageability.

Jodie is the author of Purge with Passion and was the organizing expert on the TLC Network's Real Simple. Real Life, a reality lifestyle makeover show for women. Her organizing tips and advice have been featured in print magazines such as InStyle and Real Simple, and she has regularly appeared in television shows such as NBC's Today in New York and Extra.
Click here to request the Zoom link.
Dinner Meeting Prices:
Member with Reservation: $40.00
Emeritus Member with Reservation: $25.00
Student Member with Reservation: $25.00
*$5.00 Discount with Cash/Check Payment at Door
No family should go hungry especially during these trying times.
Help the OC Food Bank help those in need in our community.
Your donation will make a difference for struggling families.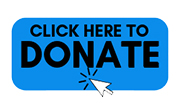 UPCOMING EVENTS
January 19, 2022
Dinner Meeting
Zoom Only

February 16, 2022
Dinner Meeting
Depot Restaurant
Torrance

March 1, 2022
Southern California Food Industry Conference
SCFIC
Virtual

March 10, 2022
Student Product Development Competition
Hyatt Regency Orange County
Garden Grove

March 10, 2022
Suppliers Night Expo
Hyatt Regency Orange County
Garden Grove

THANK YOU to our Advertisers
Southern California Institute of Food Technologists Section | P.O. Box 3724, Orange, CA 92857 | 714.282.0919
www.scifts.net | scifts@pacbell.net