September Dinner Meeting
DATE:
September 15, 2021

Location:
Luminarias Restaurant
3500 Ramona Blvd.
Monetery Park, CA 91754
Directions
Time:
4:30 p.m. - Executive Meeting
5:30 p.m. - Social Hour
6:30 p.m. - Dinner Hour

Speaker:
Tamera G. Rice, M.Ed.C

Topic:
Blending with Cannabinoids. A few things to consider...
Considering adding cannabinoids to your food, beverage, or pet products?
A few things to think about...
Which Cannabinoids do you want to use and why?
Understanding the value of certified hemp-derived cannabinoid products to ensure consistency and efficacy.
Form an opinion about the formulations and applications available for your specific products.
Identifying the different business opportunities for using various cannabinoids and other hemp-derived products.
Overview of the primary big six cannabinoids.
What you need to know for sourcing.
Understanding testing throughout the lifecycle of the plant and product.
Planning for compliance.
Water-soluble options.
We will cover each of these, and more so you can form an opinion on the next steps, should you decide to add cannabinoids to your products.
Click here to make your reservation and pay at the door.
Dinner Meeting Prices:
Member with Reservation: $40.00
Emeritus Member with Reservation: $25.00
Student Member with Reservation: $25.00
*$5.00 Discount with Cash/Check Payment at Door
No family should go hungry especially during these trying times.
Help the OC Food Bank help those in need in our community.
Your donation will make a difference for struggling families.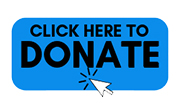 UPCOMING EVENTS
September 15, 2021
Dinner Meeting
Luminarias Restaurant
Monterey Park
October 14, 2021
SJIFT Section Golf Tournament
Dragonfly Golf Club
Details and Registration
www.SJIFTGolf.com
October 20, 2021
Dinner Meeting
The Phoenix Club
Anaheim
November 17, 2021
Dinner Meeting
Knott's Hotel
Buena Park

THANK YOU to our Advertisers
Southern California Institute of Food Technologists Section | P.O. Box 3724, Orange, CA 92857 | 714.282.0919
www.scifts.net | scifts@pacbell.net